---
European Championship on GOJU-RYU KARATE-DO-2010
JUNDOKAN INTERNATIONAL
From 26-28 October, 2010 on Ukraine in the city of Odessa take place Full Contact Karate European championship.
Armenian team in the European championship win 5 gold,4 silver and 1 bronze medals. Jundocan international chief, the master 9 classes japanese Tero Chino our Armenian combined team has been awarded for good indicators and from international federation for Armenian Docando federation introduce from 20-22 October, 2011 European championship take in Armenia.
Martial Arts Olympics Tournament, USA-2010
The Armenian Docando team participated in 23rd annual "USA Martial Arts Olympics" tournament orgnized by Master Stan Witz, which took place in The Tuscany Suites & Casino of Las Vegas, NV, USA during January 22-23 of 2010. All 9 members of the team who participated in various level competitions managed to win nine medals, including six gold and three silver.
Martial Arts Olympics Tournament, USA-2009
World Cup Championship, Armenia 2007
Martial Arts Olympics Tournament, USA-2007
Armenia-CIS 30, November 2003
This was the fifth championship organized in Armenia. There were many guests invited from foreign countries and "near abroad". More than thirty heads of organizations and companies shared the main principles of IFCKF and contributed to organization of this important event were presented the rank of honorary members of IFCKF.
World championship, 25 November 2001
World championship, 07 November 1999
Best Martial Artists from USA, Armenia, Russia, Kyrgyzstan, Ukraina, Belarus, Canada are fighting for title of World Champion and Crowns. The honest guest invited by Gor Vardanyan was Don "The Dragon" Wilson.
World championship, 07 November 1998
In 1998 unexampled event has been conducted in Armenia. It was World Championship where the best USA and Armenian sportsmen and Masters of Martial Arts were invited. Thousands visitors filled out all tribunes to greet and support their favourite sportsmen.
Armenia-USA, 07 November 1998
The first competition of full contact karate took place in Yerevan, Armenia on November 7, 1998. This competition consisted of teams from Russia, Ukraina, USA, and Armenia. The U. S. National Full Contact Karate team President is Ken Harutyunyan (who is also the President of the Amateur DRAKA championship, and also teaches wushu and sanshou at both of his martial arts studios).
---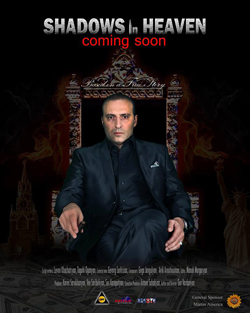 ---
| | | |
| --- | --- | --- |
| | P h o t o g a l l e r y | |
---
| | | |
| --- | --- | --- |
| | Black Belt and Inctructors Seminars | |
Seminars are being held once a year and last eight hours. They are aimed at check-up the level of preparedness among instructors and possessors of Black Belt and award to them titles, certificates, and diplomas proved their qualification. Seminars are strongly competitive in nature and intended to discover the best ones among strongest and the most trained and qualified sportsmen.
See more >>
---
---
5123 W Sunset Boulevard Suite # 213, Los Angeies, Hollywood, CA 90027, Tel: (323)667-0800
Moskovian str. 17, Armenia, Yerevan, Tel: (+374 10) 564-279
E-mail:docandowdf@yahoo.com

Copyright © 2010 world docando federation
design by Artak Arzumanyan
1