USA MARTIAL ARTS OLYMPICS TOURNAMENT
Jenuary 22-rd - 23-rd, 2010 in NV, Las-Vegas, USA
---
The Armenian Docando team participated in 23rd annual "USA Martial Arts Olympics" tournament orgnized by Master Stan Witz, which took place in The Tuscany Suites & Casino of Las Vegas, NV, USA during January 22-23 of 2010. All 9 members of the team who participated in various level competitions managed to win nine medals, including six gold and three silver.
However, the success of the team was not limited to the above mentioned nine medals. The coach of the team, Mr. Karen Karapetyan, was a contributor as a referee, and he was recognized as the best referee during the tournament.
Instructors
Hayk Vardanyan
Edmond Muradyan
Karen Karapetyan
---
WORLD CHAMPIONS
Yana Apoyan /Continue/
Mkhitaryan Hrachya /Continue/
Khoudabashyan Suren /Continue/
Tigran Sedrakyan /Form/
Tigran Badalyan /Form/
Robert Davtyan /Form/
---
2nd place
Tatoul Qeshishoghyan /Continue/
Albart Poghosyan /MMA/
Miasnik Geghamyan /Point/
---
BEST REFEREE
Karen Karapetyan
---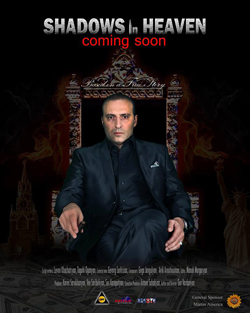 ---
| | | |
| --- | --- | --- |
| | P h o t o g a l l e r y | |
---
| | | |
| --- | --- | --- |
| | Black Belt and Inctructors Seminars | |
Seminars are being held once a year and last eight hours. They are aimed at check-up the level of preparedness among instructors and possessors of Black Belt and award to them titles, certificates, and diplomas proved their qualification. Seminars are strongly competitive in nature and intended to discover the best ones among strongest and the most trained and qualified sportsmen.
See more >>
---
---
5123 W Sunset Boulevard Suite # 213, Los Angeies, Hollywood, CA 90027, Tel: (323)667-0800
Moskovian str. 17, Armenia, Yerevan, Tel: (+374 10) 564-279
E-mail:docandowdf@yahoo.com

Copyright © 2010 world docando federation
design by Artak Arzumanyan
1