Armenia-USA
07 November 1998, Yerevan, Armenia
Full Contact Karate Federation was established in 1998 by Gor Vardanyan. The first competition of full contact karate took place in Yerevan, Armenia on November 7, 1998. This competition consisted of teams from Russia, Ukraina, USA, and Armenia. The U. S. National Full Contact Karate team President is Ken Harutyunyan (who is also the President of the Amateur DRAKA championship, and also teaches wushu and sanshou at both of his martial arts studios). Master Ken Harutyunyan successfully organized and took the U. S. National Full Contact Karate team to Armenia. This was a major event in Armenia. By team competition scores, the final score between Armenia and the USA was 3:3. Because the U.S. was the guest and Armenia was the hosting nation, the Championship Cup was awarded to the U.S. National team. The President of IFCKF Gor Vardanyan wished good luck to the fighters.
About 5500 spectators were present on the World Championship
71,5kg
Karen Ohanyan (Armenia)
Douglas Alan Evens (USA)
Douglas Alan Evens won by knock-out
59kg
Varazdat Mihranyan (Armenia)
Dominic Fred Viloria (USA)
Varazdat Mihranyan won by knock-out
76kg
Gor Israelyan (Armenia)
Garry Ian Nathan (USA)
Garry Ian Nathan won
67kg
Vache Avakyan (Armenia)
David Robert Solomon (USA)
Vache Avakyan won
89kg
Artavazd Harutunyan (Armenia)
Eugen Jackson (USA)
This duel was not held for the reason
traumas of Artavazd Harutunyan.
He received her owing to unexpected fall.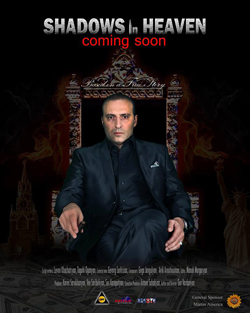 ---
| | | |
| --- | --- | --- |
| | P h o t o g a l l e r y | |
---
| | | |
| --- | --- | --- |
| | Black Belt and Inctructors Seminars | |
Seminars are being held once a year and last eight hours. They are aimed at check-up the level of preparedness among instructors and possessors of Black Belt and award to them titles, certificates, and diplomas proved their qualification. Seminars are strongly competitive in nature and intended to discover the best ones among strongest and the most trained and qualified sportsmen.
See more >>
---
---
5123 W Sunset Boulevard Suite # 213, Los Angeies, Hollywood, CA 90027, Tel: (323)667-0800
Moskovian str. 17, Armenia, Yerevan, Tel: (+374 10) 564-279
E-mail:docandowdf@yahoo.com

Copyright © 2010 world docando federation
design by Artak Arzumanyan
1