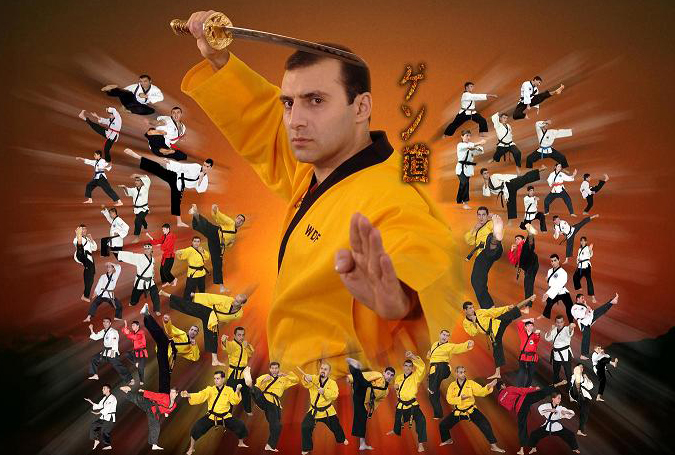 "DOCANDO" is a new style in Martial Arts originated from Karate and Eastern combat schools. It has created recently in United States of America. Thus, Docando is an American Martial Arts since it was shaped first in the USA.
Docando involves different trends and styles taken from Karate, Teakwondo, Aikido, Judo, Sandaushu, Muay Thai, and Kickboxing.
It initiates perfect combination of these schools' key trends with original ones making it fits for everyone.
Word "DOCANDO" is originated from words "do" and "can" in different combinations producing various meaning to direct student. Thus, to encourage student's efforts instructor uses combination "do, can", which means "endeavor", "venture", "try to reach higher level", or "you are able to do it".
Finally, all this leads to the best performance.
Training system:
Physiological, Physical, Flexibility, Speed, Sensitivity
Training methods:
Cardio-Fitness Training, Breathing & Focus, Form and Demonstration, Weapons Training, Pear to Peer Sparring
Self Defence:
Each of us has the potential to protect ourselves instead of relying on pease officers or other security personnel. We teach you basic combat skills and help you unlock your potentials. In this class you will learn basic skills on how to protect yourself successfully from various and potentially life-threatening situations. After the completion of this course our students become most confident and self-reliant

Fitness:
Be Fit/Get Healthy through various levels of cardiovascular exercises to assist in body-fat reduction, shaping and toning your body and resulting in increased energy, sress relief, and a more productive mind. Not everyone is at the same physical condition level. Therefore we create an easy to follow routine for each unique individual, so that he/she will reach their personal gool within the shortest amount of time.
Bodyguard/Security:
For those pursuing a career in executive protection, personal bodyguard, or private security, we offer you the ultimate training and preparation. Through Docando you will transform yourself in becoming the ultimate human weapon. You will learn how to work body and mind in achieving great physical strength and keen wits. You will learn textbook tacticts and multiple strategies from our own bodyguards, whe will teach you how to engage and protect your client and yourself from on attack using your hands and other common tools such as your flashligth, pepper spray, baton, and firearm. We not only train our students but we also assist them in obtaining all necessary credentials and certificates such as guard cards, various weapons permits and allow employment opportunities for the most eager
---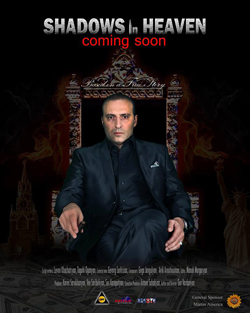 ---
| | | |
| --- | --- | --- |
| | P h o t o g a l l e r y | |
---
| | | |
| --- | --- | --- |
| | Black Belt and Inctructors Seminars | |
Seminars are being held once a year and last eight hours. They are aimed at check-up the level of preparedness among instructors and possessors of Black Belt and award to them titles, certificates, and diplomas proved their qualification. Seminars are strongly competitive in nature and intended to discover the best ones among strongest and the most trained and qualified sportsmen.
See more >>
---
---
5123 W Sunset Boulevard Suite # 213, Los Angeies, Hollywood, CA 90027, Tel: (323)667-0800
Moskovian str. 17, Armenia, Yerevan, Tel: (+374 10) 564-279
E-mail:docandowdf@yahoo.com

Copyright © 2010 world docando federation
design by Artak Arzumanyan
---